IMDS Professional Partner
As a leading IMDS service provider, we maintain partnership links with various companies from the automotive industry. In particular, we maintain regular and good contact with the automotive manufacturers (OEM), DXC.technology, the automotive associations and the IMDS Steering Committee. In this way, we guarantee the highest professionalism and quality in the areas of IMDS Consulting, IMDS Service and IMDS Training.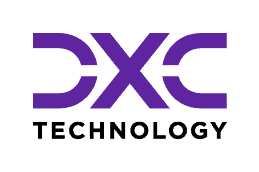 imds professional is an authorised training partner of DXC.technology (formerly HPE) for the IMDS and the CDX in Europe. Since the introduction of the IMDS (International Material Data System) in 1999, imds professional has been conducting training courses as a partner of DXC.technology.

Since 1920, the VDE Testing and Certification Institute has been awarding the VDE mark to enable consumers, manufacturers and installers to identify safe products that comply with national and international standards as well as legal directives.In our chemical laboratory, we test electrical appliances and their components for compliance with the EC directives on RoHS and REACH. We prepare analyses on material declarations, recyclability as well as life cycle assessments and life cycle assessments.

Against the backdrop of increasingly scarce and expensive raw materials, the Fraunhofer Project Group for Materials Recycling and Resource Strategy IWKS was established in 2011 under the umbrella of the Fraunhofer Institute for Silicate Research ISC. Together with industrial partners, innovative separation, sorting, processing and substitution options are being researched and strategies for the sustainable use of valuable resources are being developed.
imds professional is the official training partner for IMDS and Material Compliance of the French FIEV. The FIEV bundles the interests of French automotive suppliers. The association organises regular working group meetings and information events on various topics - in particular legal requirements - that affect the industry.